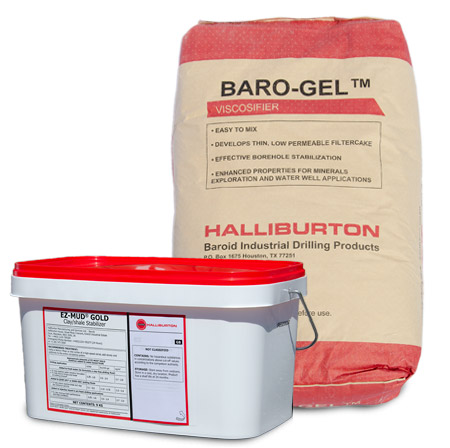 Baroid Industrial Drilling Products (a Product Service Line of Halliburton) is a worldwide network of sales and service engineers, laboratory scientists, and support personnel dedicated to servicing all facets of the industrial drilling industries.
Since the its beginnings in the water well drilling industry in the 1950s, products and services have been expanded to include all types of drilling. Baroid Industrial Drilling Products now supply a comprehensive line of products specifically engineered to optimize performance and end-user costs for:
Drilling
Grouting
Plugging
Abandonment
Well rehabilitation and development

The comprehensive Baroid product line, backed by the strength of Halliburton's worldwide distribution system along with the Baroid IDP Retailer networks, coupled with the concept of Engineered Fluid Solutions for each and every drilling situation, guarantees improved drilling performance and superior expertise in well site service.

Product overview:
---